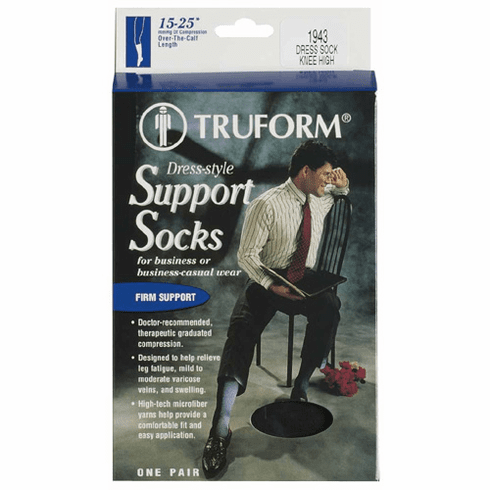 Truform Men's Dress Style Over-the-Calf Length With Firm Support (15-25mm) (While Supplies Last!) 2-pairs
Sizes: Medium(7-1/2-10) Large(10-1/2-12) X-Large(12 and over)

Color: Black only (Firm Support)

TRUFORM men's support socks deliver the type of support that department store brands can only promise. The masculine, rib-knit microfibre fabric fits comfortably inside all dress shoes and camouflages small varicose veins and slight imperfections in skin color - and microfibres are comfortable and cool.