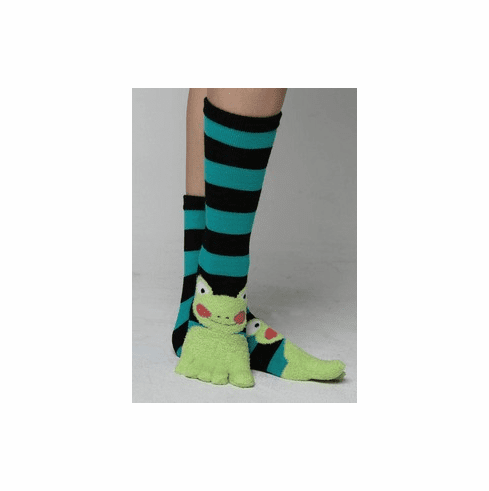 ANIMAL TOE SOCKS
SIZE: 9-11 COLOR : MIXED COMPOSITION: 95% Acrylic, 5% SPANDEX

TAKE A WALK ON THE WILD SIDE. MAKE EVERY STEP IN LIFE BE ADVENTUROUS WITH THIS QUALITY ANIMAL TOE SOCKS.

COLORS: FROG BLACK STRIPE, PANDA RED, BEAR PINK STRIPE, LION PINK SOLID, BEAR RED STRIPE, MONKEY PINK STRIPE, BEAR ORANGE SOLID, LION BABY BLUE, PANDA BABY BLUE, AND BEAR BLACK STRIPE.

*Please note: Colors may vary slightly from what is pictured.